Welcome to the RC Tanks Australia Web Store
HOME OF THE MAKO
New for 2014, the MAKO2 has got a new smaller design and more IR battle features
The MAKO2: This unit is a small adapter board for both Heng Long and Taigen tanks that simply plugs in between the MFU and the rest of the IR battle system.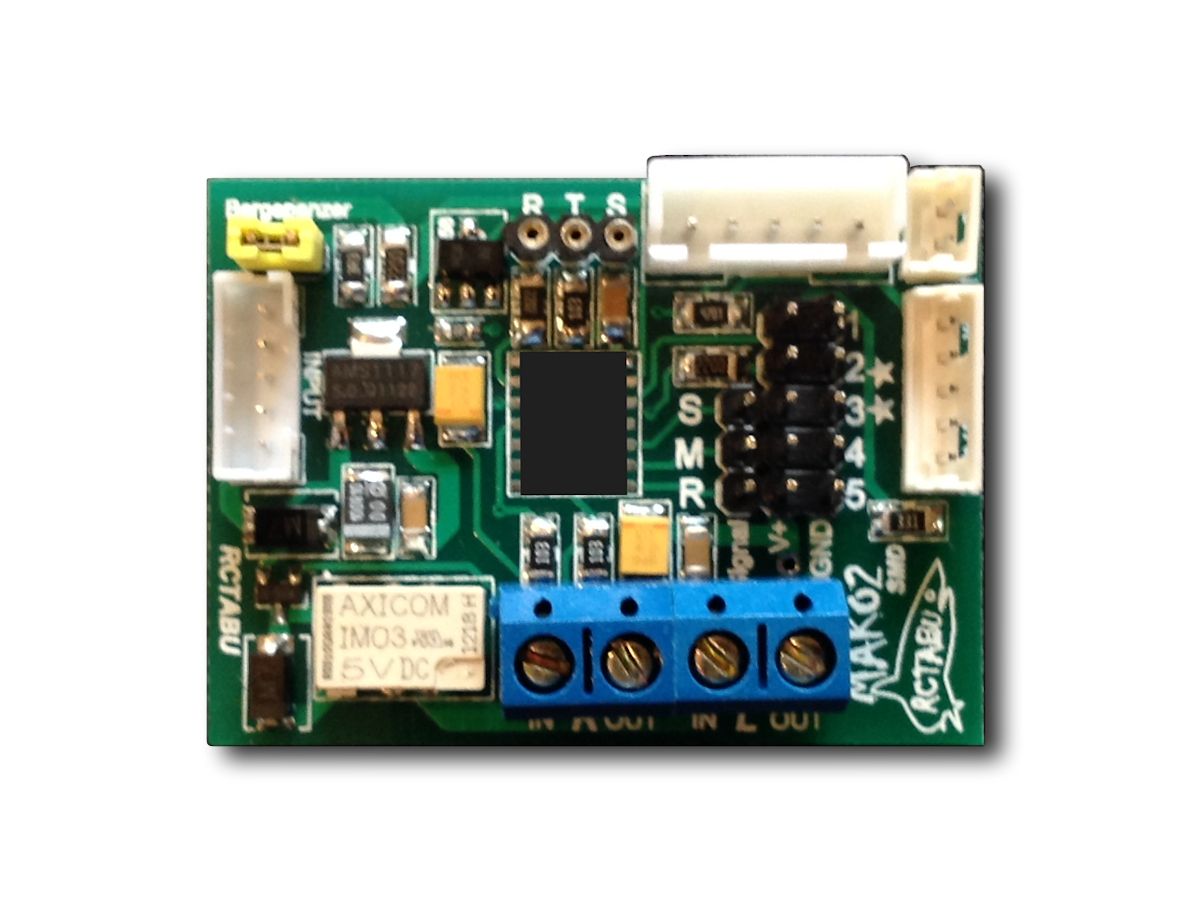 The MAKO2 brings a huge range of IR battle options to your Heng Long or Taigen tank while RETAINING your original MFU battle functions. No longer are you limited to battling with the same make of tank but will now be able to battle with other compatible systems as well. No soldering or other modification of your MFU is required. Simply disconnect the 5 + 2 pin cable from your MFU and plug the 5 pin connector into the MAKO2 instead. Connect the supplied 5pin cable from the MAKO2 to the MFU. Basic installation is now complete.
The MAKO2 allows battle with Tamiya, Taigen and Heng Long tanks as standard. Please note: Support for WSN tanks has been removed to allow for more exciting IR battle functions.
MAKO2 FEATURES:
IR battle compatibility between Tamiya, Taigen and Heng Long tanks
Battle Unit Tactical Identification Number implememted
Onboard connectors for BOTH Heng Long AND Tamiya Battle units
Onboard ATRC - fixes the annoying track recoil effects
Speed reduction with battle damage when connected to a RC5HL via MAMBA
Recoil servo support - for realistic cannon recoil effect
Cannon LED flash support
REMORA Wireless support - send updates on your tanks battle state via REMORA to MANTA LCD
MFU selection - choose between Heng Long or Taigen MFUs for optimal performance
8 different modes of operation
IR BATTLE FEATURES:
Using a SONY TV compatible remote control the user can choose to battle as one of 8 different tank types:
Light, medium or heavy battle tank
Light , medium or heavy repair tank (Bergepanzer)
Super heavy MAUS battle tank
Automatic Bergepanzer
If you can change channels on your TV using a remote control you can program the MAKO2. Each tank type features it's own number of lives, reload period, repair period and magazine capacity. For further details please refer to the
MAKO2 At A Glance document
NEW IR BATTLE FEATURES:
A number of enhancements to the IR battle system have been made for the MAKO2. The most significant of these is the Battle ID (BUTIN) system. Each MAKO2 can be assigned a unique 3 digit number that is encoded into the IR signal. When a MAKO2 receives a hit from another BUTIN equipped unit the ID of the attacker is determined. This number is both recorded by MAKO2 and sent via the REMORA wireless link to a MANTA LCD for viewing. Such a system opens up a range of tank battle options the most notable being that tankers can now be accredited with 'confirmed kills'.
THE MAKO2 SMD (PH) IS AVAILABLE HERE
Many can follow but few can lead...
RC TANKS AUSTRALIA
Ideas - Innovation - Integrity